Usually, wild animals are getting pretty uncomfortable in the presence of humans, but when this Estonian soldier went for a walk in the woods he and his unit were deployed, he had the sweetest surprise. A baby moose approached him and started to kiss him. The man immediately realized, the cute little animal might be lost and did his best to save the day!
During a military exercise on the shores of Lake Võrtsjärv in Estonia, Erich Jyri Prikko had the kind of experience he never thought he'll have under these circumstances. During a walk through a nearby forest, Erich came across a helpless baby moose. What he initially thought to be the sound of a crying cat, turned out to be a confused tiny moose.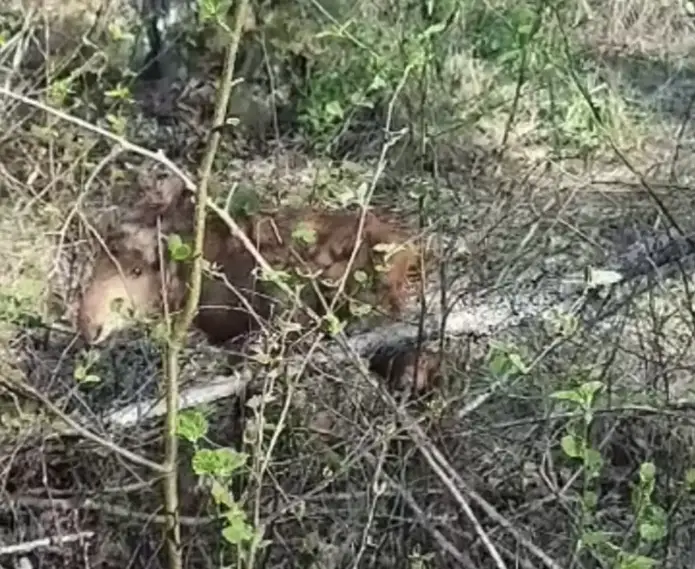 As it turned out, the tiny animal was all alone, as his mother was nowhere to be found. Erich tried to comfort the baby moose, so he lay down next to a tree hoping that his concerned mother will return soon. Nonetheless, he never expects the baby moose to be so friendly!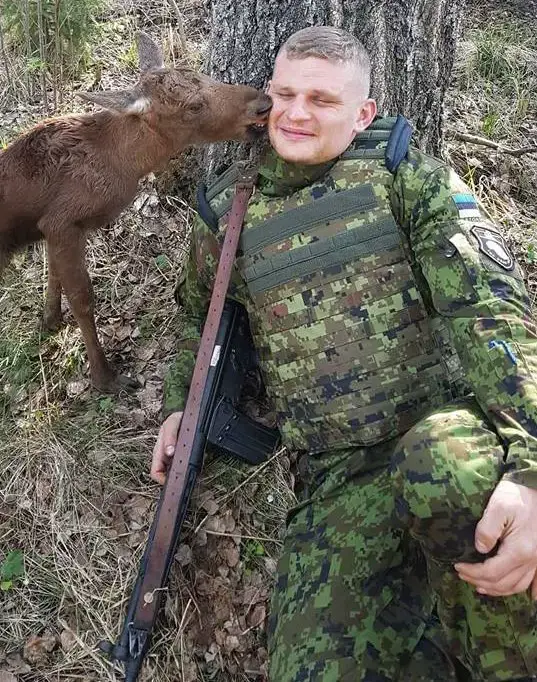 Even though he was very sweet and gentle and he constantly kissed Enrich, the tiny moose looked very hungry, so the kind soldier decided to do something about it. He called for help and shortly after someone came with a bottle of milk, to feed the baby moose.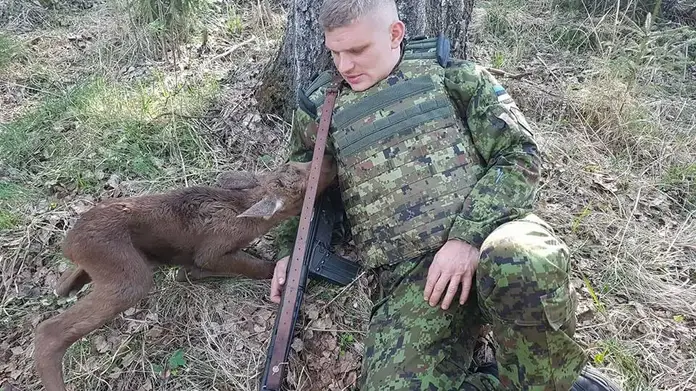 After spending a few hours in the baby moose's company, Enrich had to leave. But taking the lost animal with him would have only made things worst, so he left it in the exact spot he found him, hoping his mom will eventually return. Fortunately, that happened sooner than later!