It is difficult to say goodbye to a faithful companion who has shared your life for many years. Our dog can become our best friend. The musician Trench shares his story.
Maple is the name that the guitarist gave to a golden retriever that he took from a shelter. "The first time we met, she attacked me, wagging her tail and showing a smiling face filled with love," recalls Trench. This unique connection has become stronger over time. Trench and Maple have become inseparable.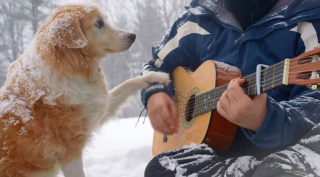 And the animal loved his music" Music helped her calm down, especially when she felt anxiety during thunderstorms and fireworks, so I played for her to calm her down, " recalls her owner.
Maple liked to lie down next to him, put her head on his knees and enjoy the melody until she fell asleep.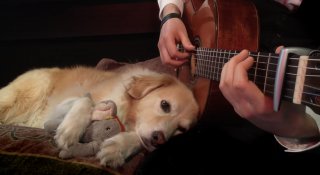 Trench and his golden retriever have passed a series of adventures. The two friends were always close to each other. They devoted unconditional love to each other. But all stories end.
Maple joined the stars at the age of 12. Trench was very upset by her death, and only the memories of his beloved dog make him smile every day. The loss of a close friend was a difficult test for Trench…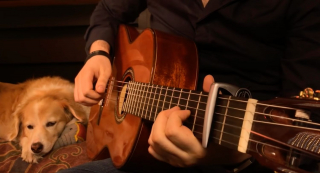 The musician paid tribute to the memory of his four-legged friend on social networks. "I was so lucky to have her in my life, our friendship is indescribable, and my heart aches," he said. "There are a lot of videos that I shot with Maple, but never published on YouTube, and there are videos that I haven't finished editing and that I may release in the future. "