Seeing how a little chihuahua "works" as a bloodhound at the airport, many laugh. But in vain. After all, this dog is extremely serious about his work, and copes with it superbly. He is a service dog at Columbia Airport.
A resident of Colombia named Agatha Fornasa was at the airport when she noticed a group of law enforcement officers accompanied by a tiny chihuahua. He was busily sniffing bags, and was wearing a miniature police vest. The woman managed to take several shots with the dog.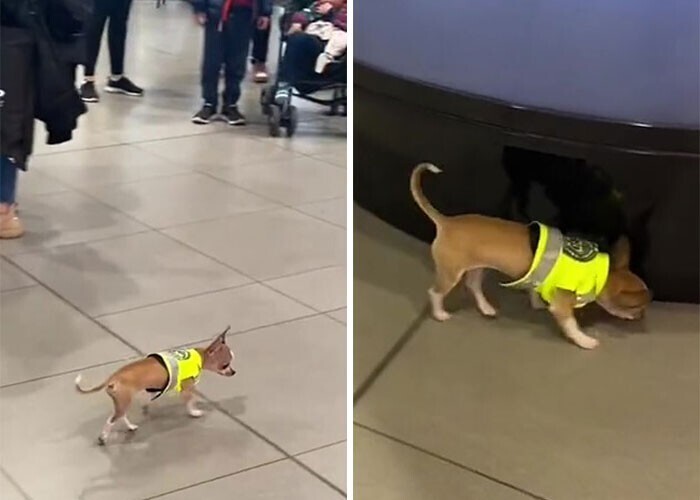 The woman learned from the employees of the duty free store that the dog's name is Chiqui. This chihuahua really "works" at the airport as a sniffer dog. Despite the fact that many people laugh at him because of his small size, Chiqui is always extremely focused on his work, and copes with it perfectly.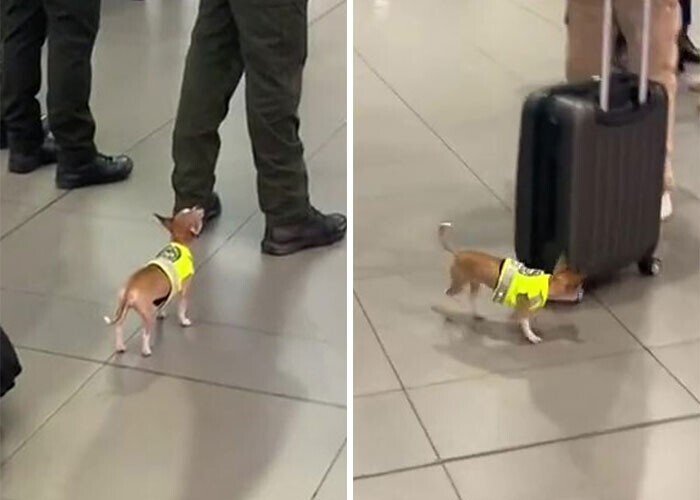 Photos with Chiki quickly spread across the network. Now users are admiring this baby. After all, despite his size, he is a professional bloodhound. He has gone through a long and serious training, like any service dog.