The animal barely moved along the street, trying to find shelter in every house that met her on the way. But the locals did not want to let her even into the yard. It was cold outside. Therefore, the dog was looking for a warm place and at least some food. But people preferred to turn away from her, not noticing the suffering of the animal.
Mitya, that's what I called the dog, I took under my care. When we found out about the dog, we contacted a girl who lives nearby, asked her to give shelter to the dog at least for a few hours so that she would not freeze until the volunteers arrived. Even to such a request, we received a categorical refusal.
We went a hundred kilometers to rescue the dog, not even knowing if we would find him or if he had already run away and hid. Mitya seemed to know that something good would happen that day.Therefore, that day he did not move a step away from the fence, near which he was photographed.
Barely noticing the open car door, the dog slowly began to hobble in this direction. It seemed that the dog did not believe until the last that they wanted to help him. As soon as Mitya realized that people really wanted to pick him up from the street, he quickly climbed into the car and looked around the village with a sad look, which was left behind. It seemed that with this look he expressed all the resentment that he had towards people who did not want to help him.
At the veterinarian, the dog's look expressed extreme surprise. After all, he had never received so much attention in his life. Mitya immediately cheered up from such attention and began posing for photos with pleasure.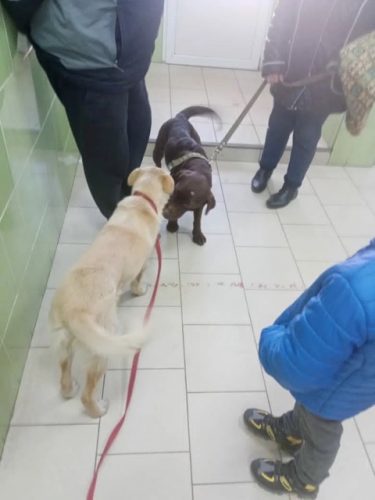 The dog showed extraordinary kindness and disposition to people around. He happily wagged his tail to the veterinarians and tried to show his joy even just to visitors of the clinic. At some point, out of joy, Mitya even forgot about the sore paw and began to dance, trying to express his gratitude to everyone around him.
Veterinarians determined the age of the dog at about 6-7 months. Mitya is very tame. He trusts people and gets along well with other animals.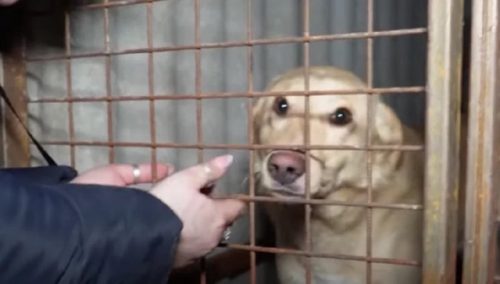 Now Mitya lives in a zoo hostel. But the volunteers hope that a boy with such a kind character will find a family very soon.