A stray cat with hungry and pleading eyes looked out the window of a woman – the poor one asked for food and affection. When the woman treated it, it started coming every day.
A resident of the Canadian city of Montreal named Milena saw this cat near her house. A homeless black-and-white cat was looking for food, and with hungry begging eyes looked right into her window. The woman accepted the guest – she left it water and food, after which the cat began to come to her house every day. Over time, they became friends.
One day the cat started scratching at the door, and Milena decided to let a guest into the house. It immediately settled in as if it had always lived here – and snuggled up on the mat in the bathroom, where it later fell asleep sweetly. Milena couldn't keep the cat, so the next day she took it to the vet clinic to see if it had a microchip.
The doctors found a microchip on the cat – though it was never registered. It turned out that the cat was already in the orphanage, but after that, the other owners, apparently, abandoned it and put it on the street. Then the woman contacted the local shelter Chatons Orphelins, where the cat was welcomed. It was diagnosed with a number of ailments and was immediately sent to an emergency.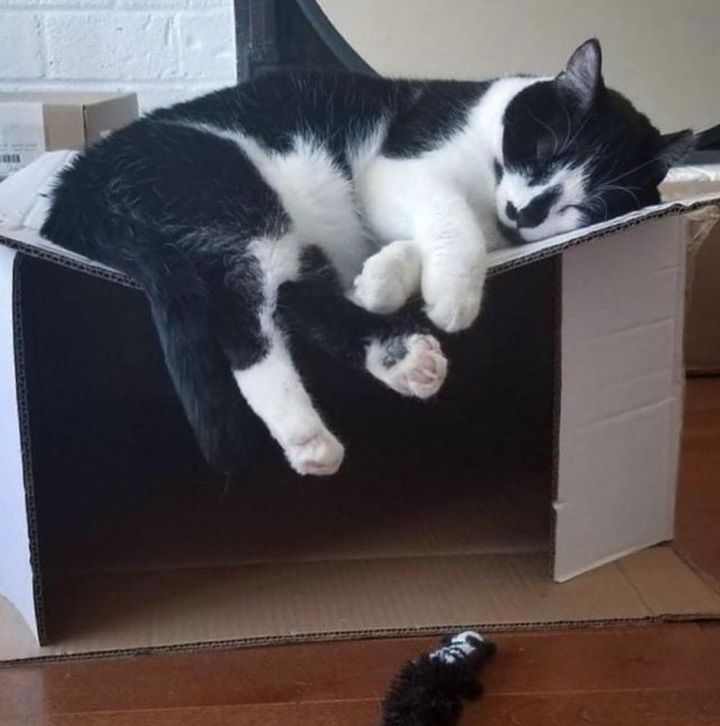 The cat was named Mathéo and sent to a family that had already taken care of several cats. Mathéo quickly got used to the new environment, befriended the other cats, and fell in love with its guardians. It was very gentle and kind – and followed its guardians everywhere.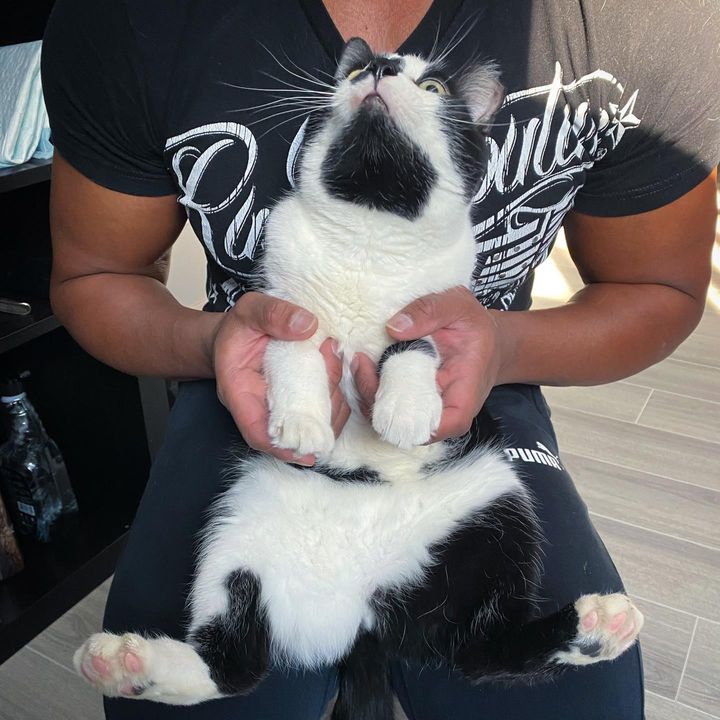 A little later, when volunteers began looking for owners for Mathéo, a family fell in love with the cat. They took it in for good – and now the kitty is happy with loving people.