In the Chinese zoo Lehe Ledu Wildlife Zoo, no animals, but people are sitting in cages! At the same time, visitors even agree to pay for such a pleasure, because they have the opportunity to see predators extremely closely.
In the zoo of the city of Chongqing, you can meet lions, Bengal and white tigers, and bears.
Visitors are put into a special truck resembling a cage, and a trip around the zoo begins
To attract the attention of animals, huge chunks of raw meat and even live chickens are tied directly to the back of the truck.
An incredible opportunity to see dangerous predators so close.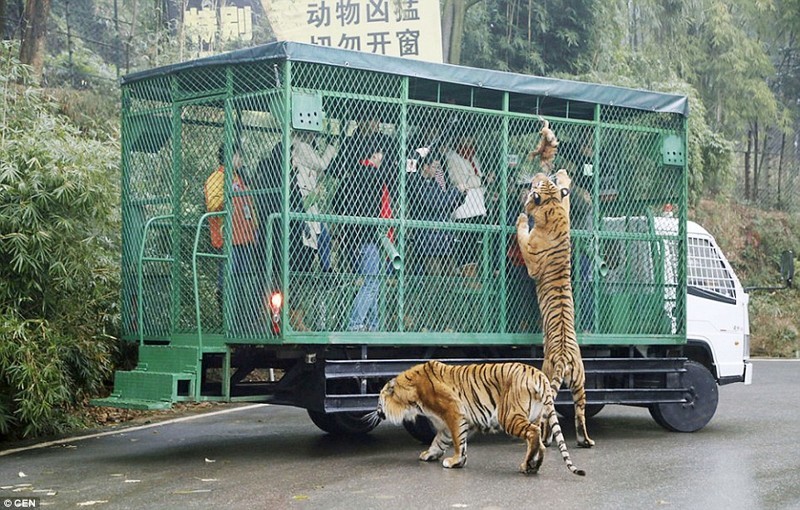 You can also take a bus ride around the zoo.
Zoo employees allow visitors to experience the horror of being chased and attacked by big cats, while without real risk to life
Of course, it is forbidden to stick your fingers out of the cage, because hungry tigers can take them for a treat
Still, it is better to cover the roof of the cage with a tarpaulin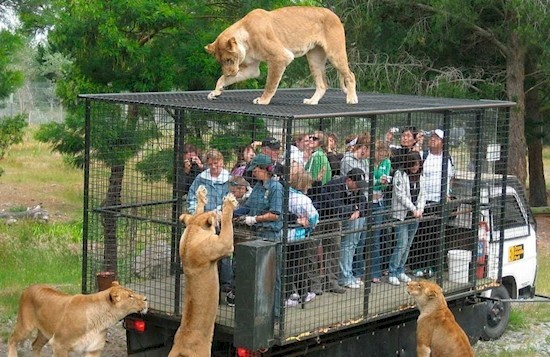 This zoo is incredibly popular, it is almost impossible to buy an entrance ticket
"It's not us looking at them, but they are looking at us, and we are lunch for them," Tao Yen shared his impressions.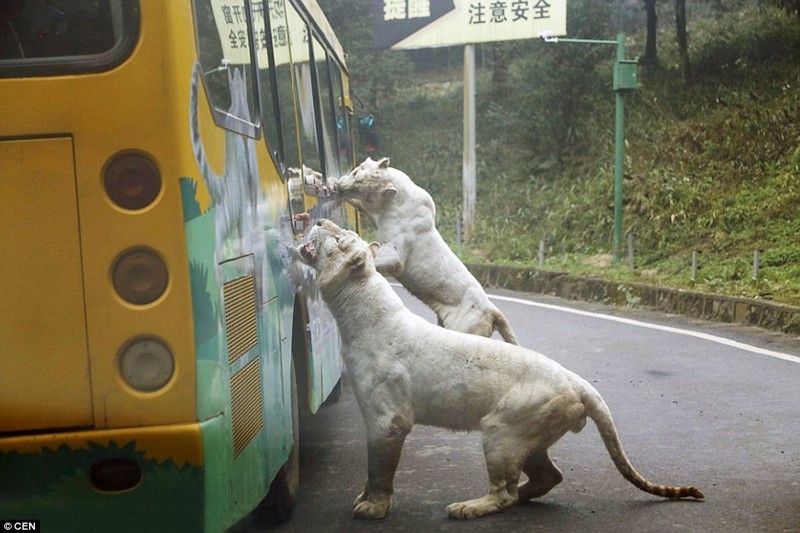 It's certainly not a petting zoo, but it's the best opportunity to meet predators face to face.